IN STORE OPENING TIMES
Monday to Friday: 9:30am – 5:30pm
Saturday: 9:30am – 6pm
Sunday: 11am – 5pm
If you wish to browse please see here for ideas. Our knowledgeable staff will be glad to assist you and answer any questions.
Please write to us or fill in the form here if you want to place an order for collection/postage/delivery. We'd much rather you pay by card, but we can also accept cash or send you a PayPal invoice.
You can also leave a message on our answering machine at the shop on 01603 620479.
Thank you for all your support and love.
Good luck, good health, good sanity, and a non-contact touch of love and peace to you all.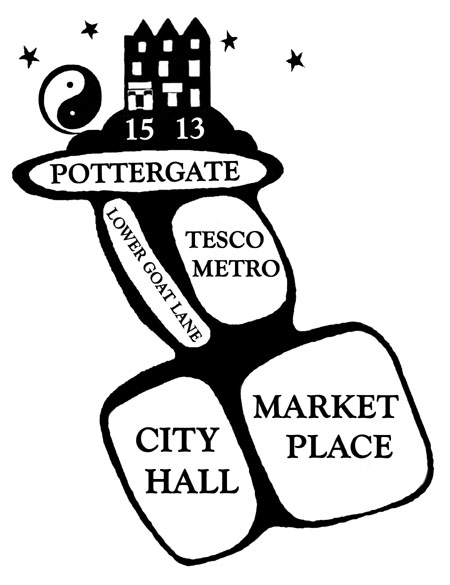 PARKING
Be aware, drivers – this end of Pottergate is now signposted as NO PARKING AT ANY TIME and officers permit LOADING ONLY. But they are very rarely about, so you might get away with a short stop opposite Head In The Clouds, in the loading bay outside ModOne and Blades Barbershop (Nos 12a to 14a Pottergate) – or you might get a fine…
The nearest car park is just down the road from us in Pottergate (NR2 1DX), charging £2 an hour.
Also close by down Duke Street is the St. Andrews Multi-Storey car park (NR3 3AJ), charging £1.80 an hour.
Another option is the Barn Road car park (NR2 4SZ), which is a bit further away and charges £1.40 an hour.
For real-time availability of parking spaces at multi-storey car parks and Park & Ride sites across the city, visit Travel Norfolk.
Page last updated: 04/11/2022